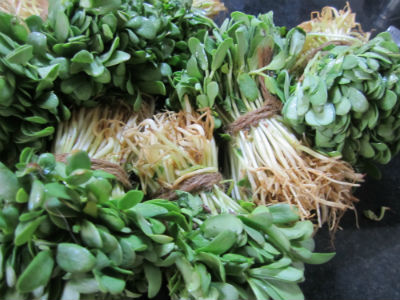 Ingredients:
Vendhaya Keerai (Methi) – 1 cup, chopped
Curry Leaves – 1/4 cup
Water  2 cups
Onions – 10, small, chopped
Tomato – 1/4 cup, chopped
Ginger Garlic Paste – 2 tsp
Corn Flour – 2 tsp
Black Pepper Powder – 2 tsp
Method:
1. Pour water into a broad pan and place it over medium flame.
2. Add curry leaves and ginger garlic paste.
3. Bring to a boil.
4. Now add the spinach, small onions and tomatoes.
5. Mix well and bring to a boil.
6. Reduce flame to low and add the pepper powder.
7. Continue to boil till the water quantity reduces to one cup.
8. Remove and strain.
9. Boil the strained liquid in another pan.
10. Mix cornflour with little water and pour into the soup.
11. Garnish with coriander leaves.
12. Serve hot.