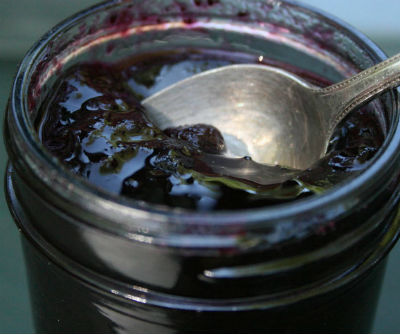 Ingredients:
Blueberries – 1 cup
Pectin – 1/2 tblsp
Honey – 1/2 tblsp
Lemon Juice – 1/2 tblsp
Water – 1/4 cup
Sugar – 1/2 cup
Method:
1. Heat a pan over medium flame.
2. Add all the ingredients and bring to a boil.
3. Continue to boil, stirring all the time, till the mixture begins to gel and has a thick, jelly-like consistency.
4. Transfer to a clear, sterilized jar and close it tightly.
5. Keep the jar in the fridge until ready to use.
6. This stays good for 30 days if stored in the fridge.