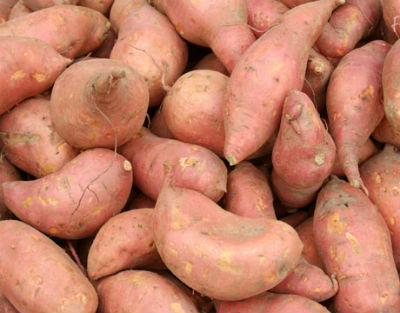 Ingredients:
Sweet Potatoes – 500 gms, boiled, cut into rounds
Jaggery – 3/4 cup, powdered
Cardamom Powder – 1/2 tsp
Ghee – 2 tsp
Method:
1. Heat a pan of water over medium flame.
2. Add the powdered jaggery and stir till it is dissolved fully.
3. Simmer till it has a thick and sticky consistency.
4. Add the sweet potatoes and mix.
5. Add ghee and cardamom powder.
6. Bring to a boil and remove.
7. Transfer it to a container and keep it in the fridge.
8. Serve chilled or at room temperature.