A delicious kheer made with Paneer. Makes a great dessert for any occasion.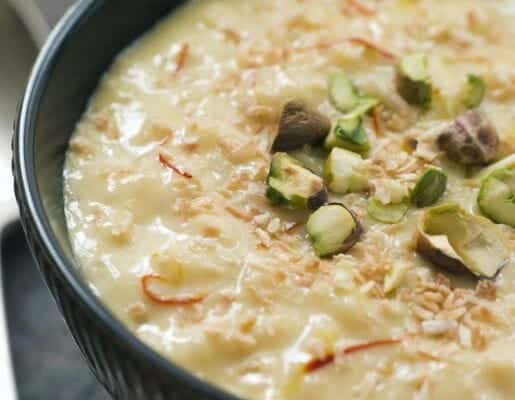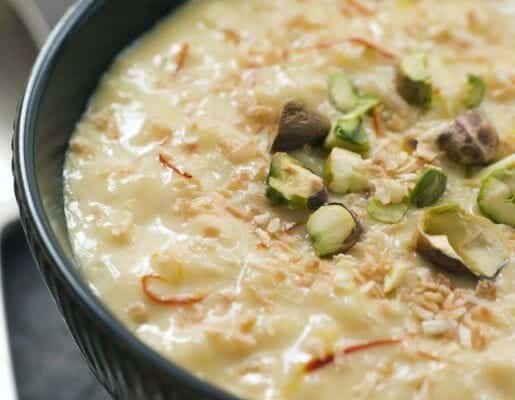 Ingredients:
Milk – 2 1/2 cups
Paneer – 1 1/2 cups, crumbled
Sugar – 1/4 cup
Corn Flour – 1 tblsp
Almonds – 4 tsp, chopped
Method:
1. Boil a little milk and cool.
2. Add the corn flour and mix well until fully dissolved.
3. Heat the remaining milk and bring to a boil.
4. Reduce flame and simmer.
5. Add the corn flour mixture and keep stirring continuously.
6. When the milk starts to boil, add the sugar, paneer and stir again.
7. Cook for 3 minutes and remove from flame.
8. Cool and garnish with almonds.
9. Keep it in the fridge for a few hours.
10. Serve chilled.
Tip: If required, add a pinch of cardamom powder or saffron strands.
image via flickr / jain recipes