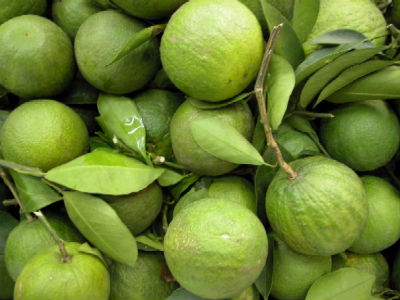 Ingredients:
Narthangai (Citron) – 1, halved
Black Pepper Powder – 1 tsp
Urad Dal – 1 tsp
Cumin Powder – 1 tsp
Bengal Gram Dal – 1 tsp
Mustard Seeds – 1/2 tsp
Turmeric Powder – a pinch
Asafoetida – a pinch
Rice – 1 cup, cooked
Oil – 1 tsp
Salt as per taste
Method:
1. Sprinkle pepper powder and cumin powder on the narthangai halves.
2. Keep this near a flame for 15 minutes. Do not place it over a flame. This only needs to be near a heat source.
3. Heat oil in a pan.
4. Add mustard seeds, dals, asafoetida and turmeric powder.
5. Fry for a minute and add to the cooked rice.
6. Squeeze the narthangai juice over the rice.
7. Add salt and mix well.
8. Serve.
This is a good way to reduce pitham (upset stomach).