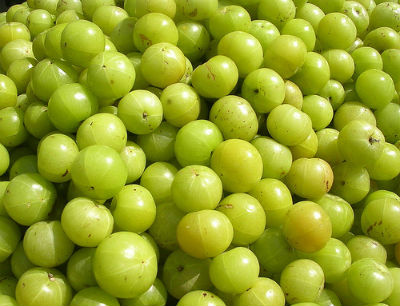 Ingredients:
Nellikai (Amla) – 6, big
Ginger – a small piece
Tomato – 1, skin peeled
Cumin Powder – 1 tsp
Ghee – 2 tsp
Kalkandu (Rock Candy) – 250 gms
Method:
1. Wash the nellikais and pressure cook without adding water.
2. Remove the seeds from the nellikai and grind together with ginger and tomato.
3. Keep aside.
4. Heat a pan of water and add the kalkandu.
5. Bring to a boil and simmer till it dissolves completely and achieves an one string consistency.
6. Add the ground paste, cumin powder and ghee.
7. Mix well till it achieves a legiyam consistency (thick and slightly sticky).
8. This is very good for cough and indigestion.