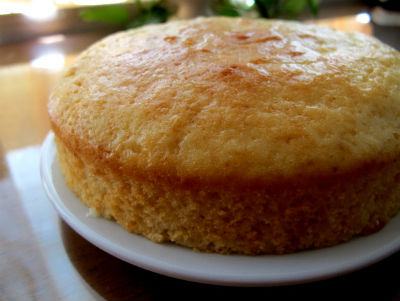 Ingredients:
Eggs – 2, large, separated
Extra Fine Sugar – 1/4 cup
Maida – 1 1/2 tblsp
Plain Yogurt – 3/4 to 1 cup
Juice and Grated Zest of 1 Lemon
Method:
1. Mix the egg yolks and sugar in a bowl.
2. Beat well to a thick cream.
3. Add maida, yogurt, lemon zest and juice.
4. Mix well until thoroughly blended.
5. In a separate bowl, whisk the egg whites until stiff.
6. Add this to the yogurt mixture and pour this into a round, greased baking tin.
7. Place the tin a preheated oven at 350F.
8. Cook for an hour, until the top is brown.
9. Remove and transfer to a serving plate.
10. Allow it to cool and cut into slices.
11. Serve.