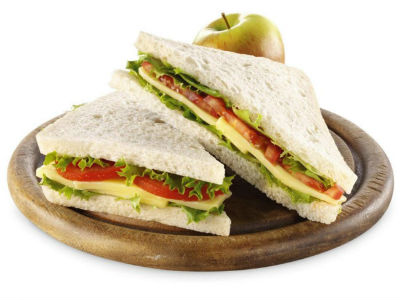 Ingredients:
Bread Slices – 10
Pudina Chutney – 2 tblsp
Tomato Sauce – 2 tblsp
Butter as required
Method:
1. Spread butter on both sides of the bread slices.
2. Apply pudina chutney on one slice, tomato sauce on another and butter on another slice.
3. Sandwich the buttered slice with the other two and cut into desired shapes.
4. Serve as is or keep it in a sandwich toaster to seal the edges.
Tip: Add slices of cucumber, onion, tomato or capsicum if required.
Note: image is for illustration purposes only and not that of the actual recipe.