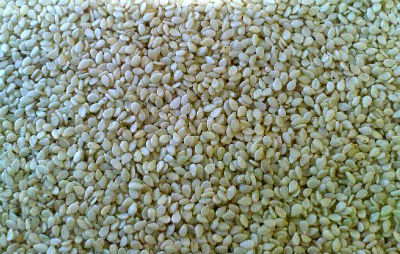 Ingredients:
Sesame Seeds – 25 gms
Curry Leaves – 2 handfuls
Dry Red Chilli – 1, broken
Urad Dal – 2 tsp
Salt as per taste
Method:
1. Dry roast the sesame seeds and keep aside.
2. Dry roast the curry leaves till crisp and keep aside.
3. Dry roast the dry chilli and urad dal.
4. Combine all ingredients and add salt.
5. Grind to a fine powder.
6. Use as required.
Note: image is for illustration purposes only and not that of the actual recipe.