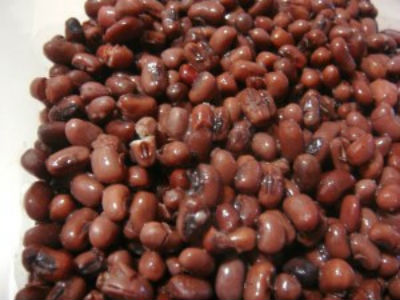 Ingredients:
Red Karamani  – 100 gms
Jaggery – 100 gms
Cardamoms – few
Coconut – 4 tsp, grated
Method:
1. Dry roast the karamani and soak in water for an hour.
2. Boil the karamani and remove.
3. Ensure they do not get too soft.
4. Dissolve the jaggery in water and drain.
5. Simmer over moderate flame till it starts to thicken.
6. Add the karamani, cardamoms and coconut.
7. Mix well and remove.
8. Serve.
Note: image is for illustration purposes only and not that of the actual recipe.