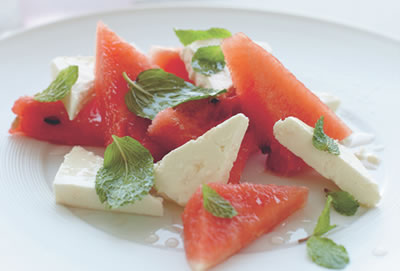 Ingredients:
Watermelon – 2 to 3 cups, chopped into small pieces
Feta Cheese – 1 cup, cubed
Mint Leaves – handful, chopped
Rosewater

Method:
1. Transfer the watermelon pieces onto a plate.
2. Scatter the cheese and basil leaves on top.
3. Sprinkle some rosewater and mix well.
4. Serve at once.