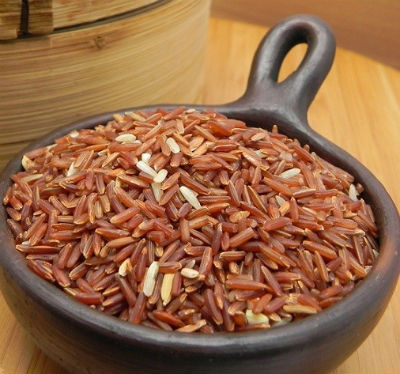 Ingredients:
Ragi (Kezhvaragu) – 200 gms
Red Rice – 100 gms
Coconut – 1 cup, grated
Cardamoms – few
Banana – 1, sliced
Sugar – 1 cup, powdered
Ghee – 1 tsp

Method:
1. Combine the ragi and red rice in a bowl.
2. Grind to a rava consistency powder.
3. Add a little hot water and mix well.
4. Steam cook the mixture in a idli rack, covered with a damp cloth.
5. Transfer to a plate and add coconut, banana slices, sugar and cardamoms.
6. Mix well until all ingredients are combined.
7. Serve.
Note: image is for illustration purposes only and not that of the actual recipe.