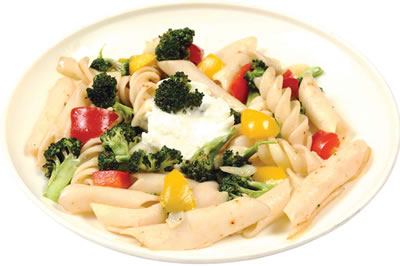 Ingredients:
Pasta – 2 cups, cooked as per package instructions, drained
Broccoli Florets – 2 cups, chopped, steam cooked
Soy Milk – 2 cups
Basil Leaves – 1 tsp, chopped
Onion Powder – 1 tsp
Black Pepper Powder – 1/2 tsp
Plain Flour – 2 tblsp
Butter – 2 tblsp
Salt as per taste
Method:
1. Combine soy milk, onion powder, basil leaves, black pepper powder, plain flour and butter in a small pan.
2. Place the pan over medium flame until it starts to bubble.
3. Mix the broccoli and pasta in another bowl.
4. Pour the sauce over and serve hot.