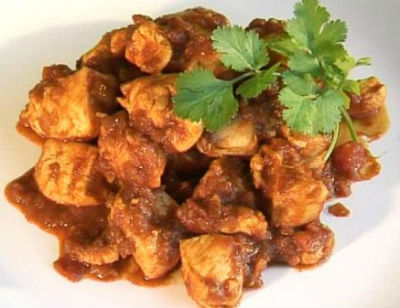 Ingredients:
Chicken – 500 gms, boneless, cubed
Raw Papaya Paste – 1/2 tsp
Malt Vinegar – 1/8 cup
Butter – 1 tblsp
Salt as per taste
For the Marinade:
Yogurt – 100 gms, whisked
Ginger Garlic Paste – 2 tblsp
Red Chilli Paste – 1 tblsp
Garam Masala Powder – 1 tsp
Oil – 1/8 cup
Salt as per taste
Method:
1. Combine the papaya paste with salt and vinegar in a small bowl.
2. Coat the chicken pieces in this and keep aside for 15 minutes to marinate.
3. Mix the marinade ingredients and marinate the chicken for another 15 to 30 minutes.
4. Heat butter in a shallow pan over moderate flame.
5. Cook the chicken pieces for 15 minutes, turning frequently.
6. Remove and serve hot.