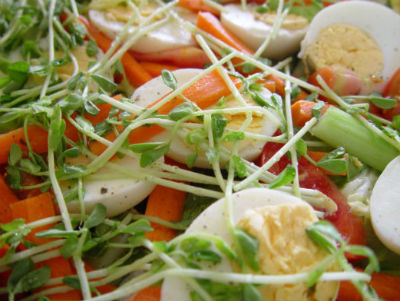 Ingredients:
Method:
Mix the garlic and salt together. Crush and keep aside.
Shell the eggs and chop roughly.
Place in a bowl and add red onion, spring onions, dill and parsley.
Mix well.
Add the sour cream and mayonnaise with the garlic and pepper.
Stir this through the salad.
Keep aside for 10 minutes.
Serve.