A popular and refreshing drink during summer, it is also used as an appetizer and also for digestion.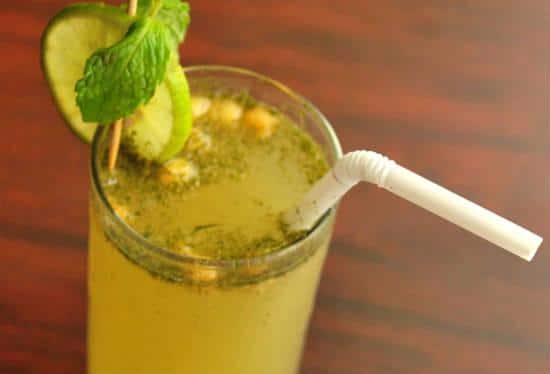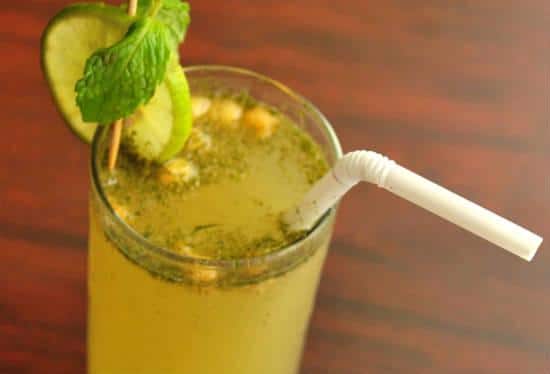 Ingredients:
Cumin Powder – 1 tblsp (freshly ground)
Mint Leaves – handful + extra for garnish
Coriadner Leaves – handful
Dry Mango Powder – 3/4 tblsp
Black Salt – 1 1/2 tsp
Lemon Juice – 1 1/2 tblsp
Sugar – 1/2 tsp
Method:
1. Grind the mint leaves and coriander leaves separately to a fine paste.
2. Add 1 tblsp of the mint paste, 1/4 tsp of the coriander paste, dry mango powder, lemon juice, sugar and black salt to a pitcher.
3. Pour 500 ml of cold water and stir well.
4. Pour into individual serving glasses.
5. Garnish with mint leaves.
6. Serve.
Tip: You can also add 1/4 tsp of ground ginger paste if desired.