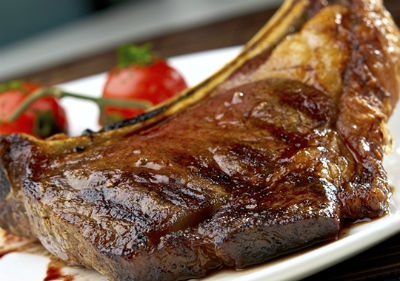 Ingredients:
Lamb Steaks – 4
Onion – 1, small, minced
Garlic – 1/2 tblsp, crushed
Green Chilli Paste – 1/2 tblsp
Poppy Seeds Powder – 1/2 tblsp
Garam Masala Powder – 1/2 tblsp
Salt as per taste
For garnish:
Onion Rings
Method:
1. Combine onion, garlic, green chilli paste, poppy seeds, garam masala powder and salt.
2. Apply this onto the lamb steaks and keep aside to marinate for an hour.
3. Place the lamb steaks into a grill and cook.
4. Remove when done.
5. Garnish with onion rings and serve hot.
Note: image is for illustration purposes only and not that of the actual recipe.