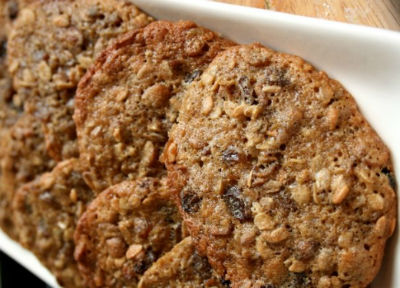 Ingredients:
Caster Sugar – 50 gms
Butter – 85 gms, soft
Egg – 1, small
Maida – 85 gms
Muesli – 85 gms + some for sprinkling
Brown Sugar for sprinkling
Method:
1. In a large bowl beat together caster sugar, butter, egg and maida till smooth.
2. Add the muesli and mix well.
3. Spoon the mixture into greased baking trays and sprinkle each with a little muesli and brown sugar.
4. Bake in a preaheated oven at 180C for 10 minutes or until golden brown around the edges.
5. Remove and cool.
6. Serve or store in an airtight container.