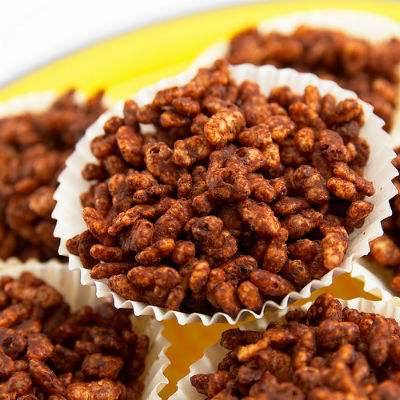 Ingredients:
Plain Chocolate – 110 gms, broken
Butter – 2 1/4 tblsp
Cornflakes – 2 1/2 tblsp, broken or left as is
Golden Syrup – 1/2 tblsp
Method:
1. Heat a pan over low flame.
2. Add the chocolate pieces, golden syrup and butter.
3. Cook till the chocolate melts, stirring occasionally.
4. Add the cornflakes to the pan and stir gently till evenly coated with chocolate.
5. Remove and spoon the mixture into paper cake cases.
6. Place them on a baking tray and keep in the fridge.
7. Serve when set.