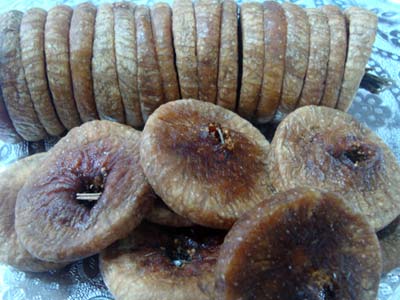 Ingredients:
Anjeer (Dried Figs) – 2 cups, finely chopped
Cashewnuts – 100 gms, powdered
Sugar – 100 gms
Glucose – 1/2 tsp, mixed with 1 tsp water
Almonds
Rasisins
Method:
1. Soak the figs in water for a few minutes and mash them well.
2. Make sugar syrup with half the sugar (50 gms) and place over moderate flame.
3. To this add the powdered cashews and stir.
4. Add the glucose and stir till a dosa batter consistency is achieved.
5. Remove and pour into a plate.
6. Stir till it achieves a chapati dough consistency.
7. Allow it cool and then shape into small cups.
8. Add the mashed figs, badam and raisins to the cups.
9. Keep aside till ready to serve.