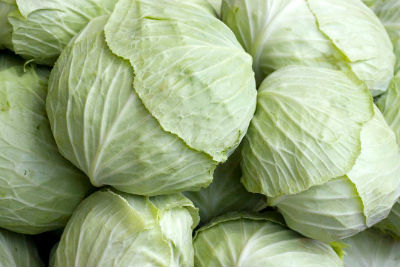 Ingredients:
Cabbage – 1 cup, chopped
Red Capsicum – 1, small, chopped
Oil – 3/4 tblsp
Ginger – 1 tsp, minced
Salt as per taste
Water – 1 tblsp
Method:
1. Heat oil in a pan over medium flame.
2. Add the cabbage and capsicum.
3. Sprinkle salt and ginger.
4. Add water and stir-fry for 3 to 4 minutes or until tender but still crisp.
5. Transfer to a serving plate and serve.

Tip: You can also add 1/2 to 1 tsp of garam masala powder or chaat powder if desired.
Note: image is for illustration purposes only and not that of the actual recipe.