A classic and hearty French soup with potatoes and leek.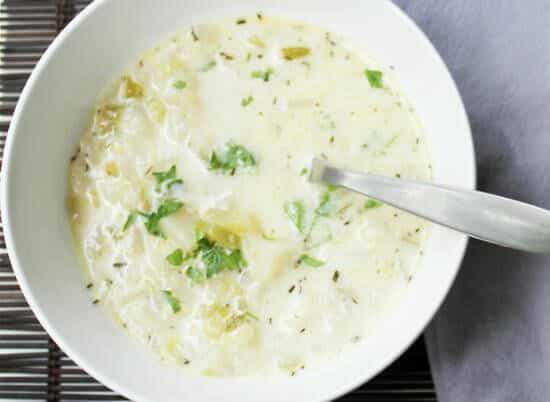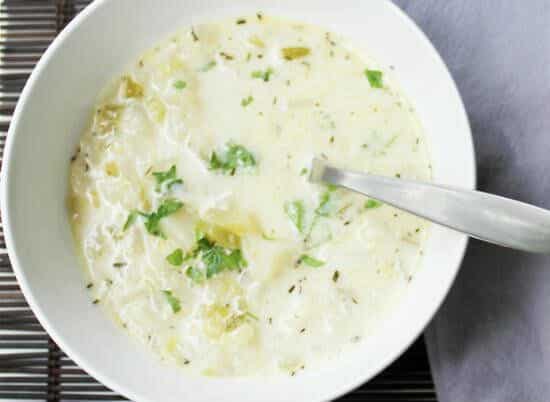 Ingredients:
Leeks – 225 gms, roots and dark green parts discarded, halved lengthwise
Potatoes – 225 gms, peeld, diced into cubes
Butter – 25 gms (1/8 cup)
Vegetable Stock – 1 cup
Double Cream – 1 cup
Salt as per taste
Black Pepper Powder as per taste

Method:
1. Rinse the leeks under cold running water and cut into 1/2 inch pieces.
2. Heat the butter and leeks in a large pan over medium heat.
3. Stir from time to time and cook for 6 to 9 minutes or until soft.
4. Add the potatoes and stock.
5. Bring to a boil.
6. Cook for 10 more minutes or until potatoes are soft.
7. Add the cream and simmer for a few minutes.
8. Add salt and pepper.
9. Serve at once.