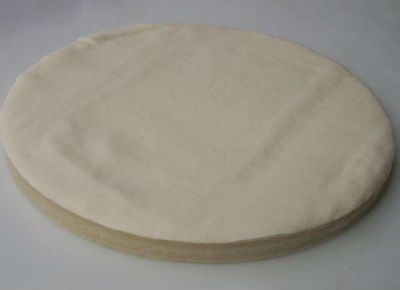 Ingredients:
Maida – 125 gms
Oil – 1 tblsp
Salt – 1/4 tsp
Warm Water – as required
Method:
1. Mix all the ingredients in a bowl.
2. Mix well to make a soft dough using as much water as required.
3. Knead well and cover.
4. Keep aside for 15 to 25 minnutes.
5. Divide the dough into 3 or more portions and roll out each portion very thinly to form a pastry.
6. Cut into desired shapes and use them to make spring rolls.