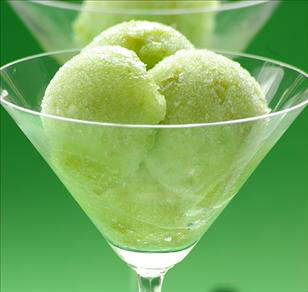 Ingredients:
Apple Juice – 1 cup (green apple juice preferred or regular is fine)
Apple Sauce – 1 cup
Honey – 1/8 cup or as reqequired
Ginger – 1 tsp, ground
Method:
1. Mix all the ingredients in a blender.
2. Blend till smooth.
3. Keep it in the fridge for 45 to 60 minutes.
4. Transfer into a shallow dish and place it in the freezer for one hour.
5. Remove the dish after 30 to 40 minutes, beat the mixture and cover with foil.
6. Freeze until firm.
Subscribe to our Newsletter
Receive the latest recipes & kitchen tips !