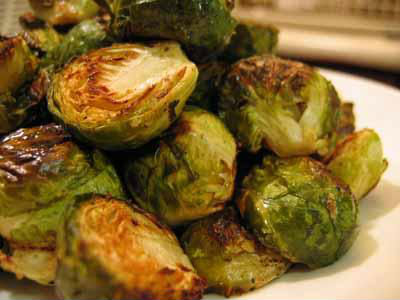 Ingredients:
Brussels Sprouts – 450 to 500 gms, halved
Olive Oil – 1 to 1 1/2 tblsp
Salt as per taste
Method:
1. Place the sprouts in a bowl.
2. Add olive oil and salt.
3. Toss well to combine.
4. Transfer the sprouts to a baking tray lined with a sheet.
5. Roast in an oven at 375F till golden brown and crisp on the outside and softened and tender inside.
6. This should take approx 45 minutes.
7. Remove from oven.
8. Transfer to a serving plate and serve as a snack.