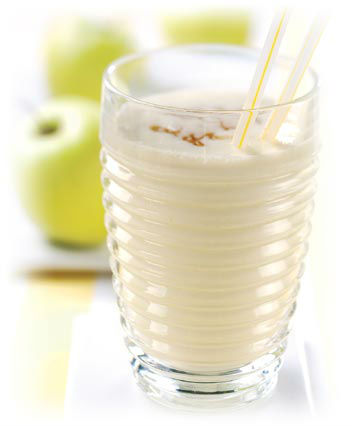 Ingredients:
Apple Juice – 2 cups
Orange Juice – 2 cups
Honey – 4 tblsp
Cinnamon Powder – 1 tsp
Nutmeg Powder – 1 tsp
Apple Sauce – 4 cups

Method:
1. Add all the ingredients in a blender.
2. Blend until smooth.
3. Keep it in a fridge to chill.
4. Just before serving, sprinkle some cinnamon powder on top.
5. Serve chilled.
Note: The actual smoothie may differ in colour. This image is only for illustration purpose.
Image credit: super natural botanicals.
Subscribe to our Newsletter
Receive the latest recipes & kitchen tips !