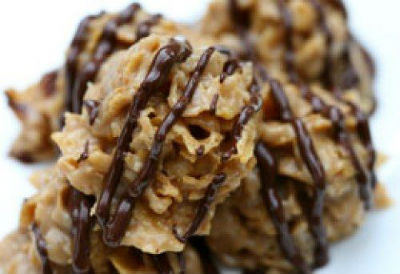 Ingredients:
Plain Chocolate – 4
Cornflakes – 4 cups, crushed
Method:
1. Melt the chocolate in a bowl over boiling water.
2. Stir till the chocolate melts.
3. Add the crushed cornflakes and mix well.
4. Keep aside to cool.
5. Shape the mixture into small balls.
6. Keep it in a fridge for a few hours.
7. Serve as a snack.
Tip: If required pour some liquid chocolate on top.