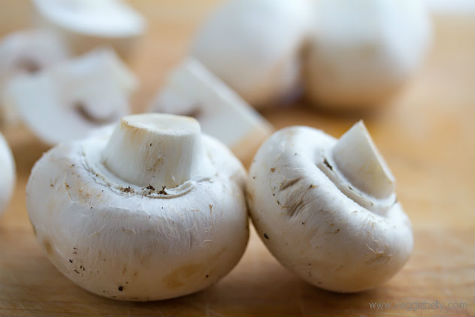 Ingredients:
Button Mushrooms – 1 1/2 cups, washed, dried and sliced
Oil – 2 tblsp
Cumin Seeds – 1/2 tsp
Yogurt – 1 cup
Cumin Powder – 1/2 tsp
Salt as per taste
Method:
1. Heat oil in a pan over moderate heat.
2. Add the cumin seeds and sliced mushrooms.
3. When the cumin seeds turn brown, reduce heat and cook for 5 minutes.
4. Remove and keep aside.
5. Add the yogurt to the mushrooms and mix well.
6. Add salt and cumin powder.
7. Stir well to mix.
8. Serve with plain rice.
Note: image is for illustration purposes only and not that of the actual recipe.