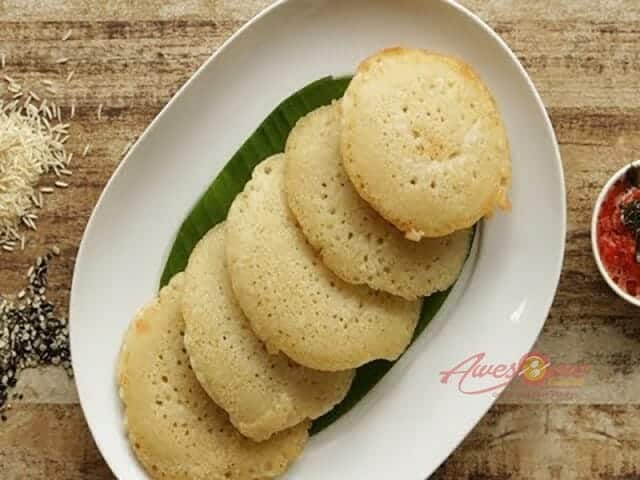 Ingredients:
Raw Rice – 2 cups
Urad Dal – 1/2 cup
Fenugreek – 1/4 cup
Fresh Coconut – 1/4 cup, grated
Jaggery – 3 cups, grated
Cardamom – 3
Oil
Ghee
Method:
1. Wash and soak the rice, dal and fenugreek together for 2 hours.
2. Grind together to a fine paste.
3. Add coconut, jaggery, cardamom and grind again to a smooth consistency.
4. Heat oil and ghee together in a small pan.
5. Using a deep ladle, pour the batter in the centre of the oil.
6. When it comes up, gently turn over.
7. Remove quickly while it is still soft.
8. Drain excess oil by keeping the appam on an absorbant paper.
9. Arrange on a flat plate side by side. If arranged one on top of another, the appams will stick together.
10. Serve hot or cold.