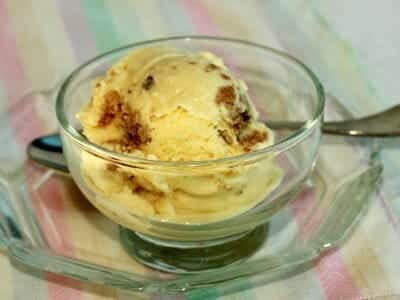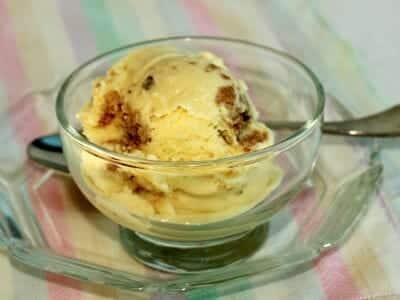 Ingredients:
Bread Slices – 5
Thick Curd – 1 cup
Condensed Milk – 1 cup
Mixed Fruits – 1 cup, chopped
Jam – 2 tblsp
Almonds – little, grated
Method:
1. Spread the jam on the bread slices and place it on a tray (or a bowl).
2. Tie the curd in a muslin cloth and hang to drain.
3. When all water has drained, remove and mix with condensed milk in a bowl.
4. Add the mixed fruits and mix.
5. Add a portion of the mixture on the bread slices.
6. Garnish with almonds and keep it in the freezer for a few hours or until set.
7. Serve.
image via flickr: https://www.flickr.com/photos/andicooks/6942324180/