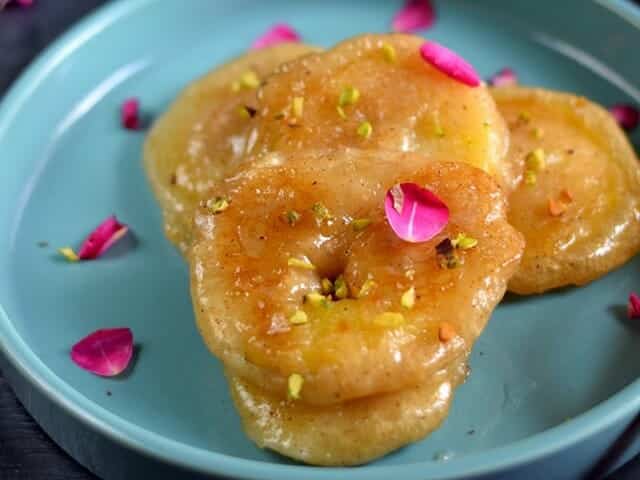 Ingredients:
Apple – 2
Refined Flour – 100 gms
Curd – 20 gms
Sugar – 100 gms
Saffron – a pinch
Ghee – 300 gms
Water – 50 ml
Method:
1. Core the apple and cut it into thin slices.
2. Make a batter with the refined flour, curd and water.
3. Make sugar syrup and add saffron into it.
4. Dip the apple in the batter and cook on a slow flame turning sides till it is crisp and golden in colour.
5. Soak it in sugar syrup and take it out.