This is actually a sweet made during diwali.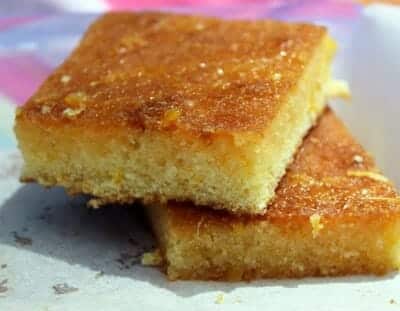 Ingredients:
Maida – 100 gms
Sweet Orange Juice – 50 ml
Sugar – 100 gms
Ghee – 50 gms
Orange Food Colour – little
Method:
1. Combine the ghee, maida and food colour in a bowl.
2. Add orange juice with sugar and bring to a boil till it reaches an one string consistency.
3. Add the maida mixture and stir well.
4. Remove and transfer to a greased plate.
5. Allow it to cool and cut into desired shapes (before it hardens).
6. Store in an airtight container.