A very simple and fast recipe to make, this Bhindi (Okra) raita is suitable as an accompaniment for any dish.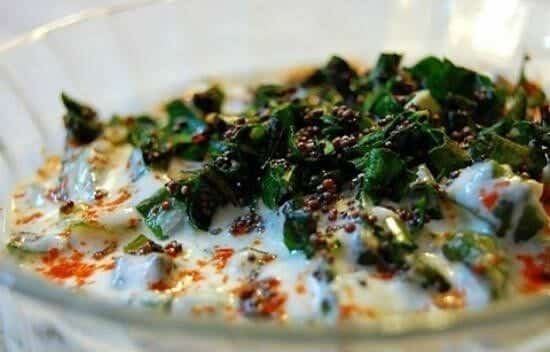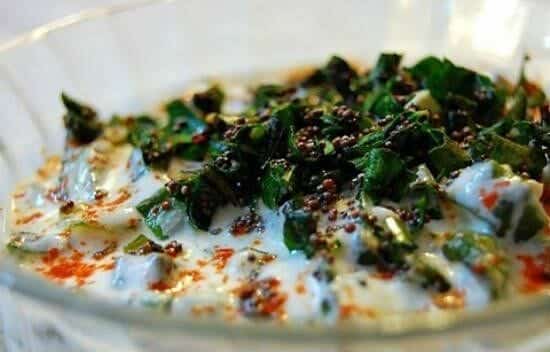 Ingredients:
Bhindi (Okra/Vendakkai) – 100 gms, chopped
Curd – 100 ml
Black Salt – a pinch
Chaat Masala Powder – 1/4 tsp
Cumin Powder – 1/4 tsp
Red Chilli Powder – a pinch
Salt as per taste
Oil as required
To Garnish:
Coriander Leaves
Curry Leaves – lightly fried in hot oil
Mustard Seeds – tempered in hot oil
Method:
1. Heat oil in a deep frying pan over medium flame.
2. Add the bhindis and fry until crisp.
3. Remove and drain excess oil.
4. Mix all the other ingredients in a bowl.
5. Add the fried bhindis and mix.
6. Garnish with mustard seeds, coriander leaves and curry leaves.
7. Serve at once.