A delicious Bengali style fish croquettes. Serve as a snack or as a appetizer with chutney or sauce.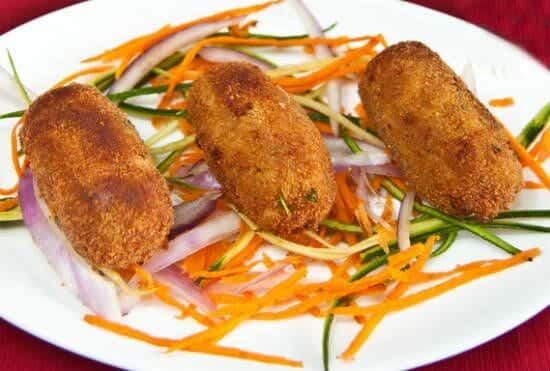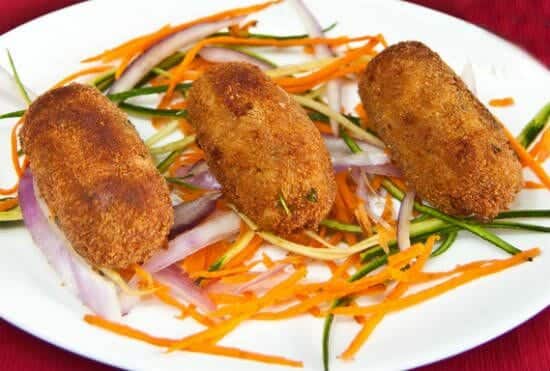 Ingredients:
Rohu Fish – 250 gms, boiled and deboned
Potatoes – 250 gms, boiled and peeled
Ghee – 1 tsp
Milk – 1 tsp
Salt to taste
Green Chillies – 2
Ginger Paste – 1 tsp
Lime Paste – 1 tsp
Egg White – 1, whisked
Breadcrumbs – to coat
Oil for frying
Method:
1. Heat ghee in a pan.
2. Add the fish, potatoes and milk.
3. Saute for a few minutes, stirring continuously.
4. Remove from flame.
5. Add salt, green chillies, ginger paste and the lime juice.
6. Mix well.
7. Make small round balls of the mixture.
8. Dip it in the whisked egg white, roll in the breadcrumbs and then deep-fry until golden brown in colour.
9. Serve hot.