A simple to make and delicious salad with crab. Perfect as a starter or as an appetizer.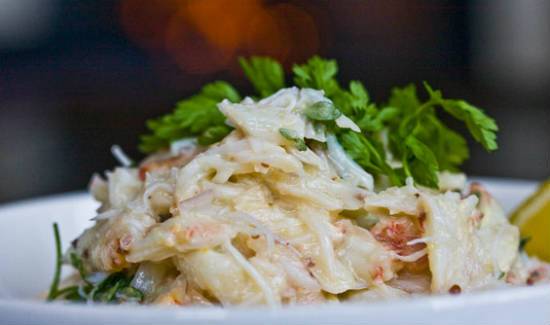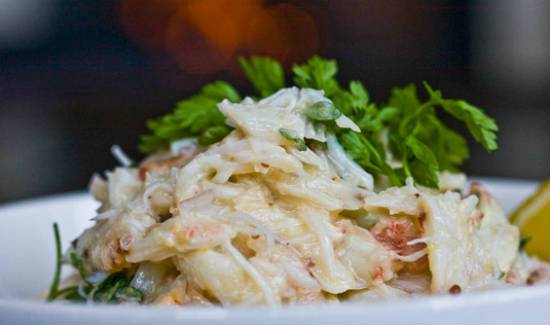 Ingredients:
Crabmeat – 1 cup, cooked
Green Papaya (or Green Mango) – 1/2 cup, finely chopped or grated
Brown Sugar – 3 tsp
Cucumber – 1, finely sliced, seeds removed
Thai Fish Sauce – 1 1/2 tsp
Lime Juice – 1/4 cup
Mint Leaves – 2 tblsp, finely chopped
Coriander Leaves – 2 tblsp, finely chopped
Method:
1. Combine the lime juice, thai fish sauce, brown sugar, papaya and cucumber in a bowl.
2. Keep aside for 5 to 10 minutes.
3. Add the crabmeat, mint leaves and coriander leaves.
4. Toss well and transfer to a serving bowl.
5. Serve with lime wedges.