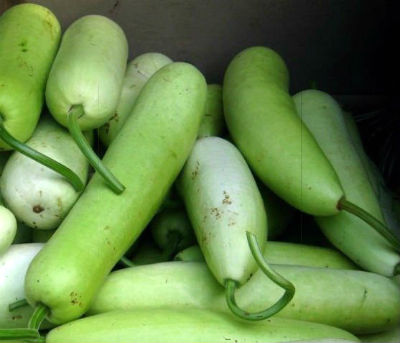 Ingredients:
Sorakkai (Bottle Gourd) – 1/2 kg
Moong Dal – 1/2 cup
Turmeric Powder – 1/2 tsp
Salt to taste
Curry Leaves – 2 sprigs
Grind to a paste:
Coconut – 3 tblsp, grated
Green Chillies – 3 to 4
Cumin Seeds – 1 tsp
For Seasoning:
Oil – 2 tsp
Mustard Seeds – 1/2 tsp
Urad Dal – 1 tsp
Method:
1. Peel and cut sorakkai into small cubes.
2. Add 1/4 tsp turmeric powder, some salt, curry leaves and cook.
3. Cook dal with 1/4 tsp turmeric powder.
4. Mix together the cooked dal, vegetables and ground paste, adding some water if too thick.
5. Simmer for 2 to 3 minutes till well blended.
6. Season mustard and dal in oil and add to kootu.
7. Serve hot with rice.