Bhakri is a popular Maharashtrian bread (roti) made with millet flour (or whole wheat flour). Very easy to make and is often eaten with green chillies, onions and little bit of salt/pickle.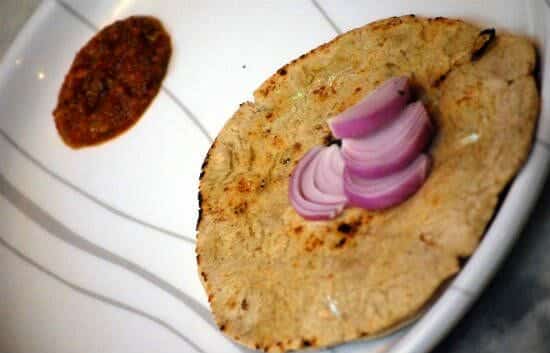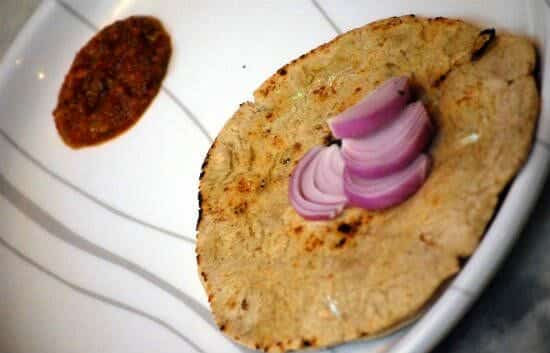 Ingredients:
Millet Flour (or Whole Wheat Flour) – 2 1/2 cups
Sesame Seeds (or Ajwain) – 1 tblsp
Ghee – 1/3 cup
Salt – 3 tsp
Method:
1. Mix the flour, sesame seeds and salt in a bowl.
2. Gradually add enough water and knead well to a stiff dough.
3. Make small/medium balls of the dough and roll them out into a thick 15 cm round bhakri.
4. Heat a nonstick pan over medium flame.
5. Cook the prepared bhakris on both sides for a minute each or until light golden brown and puffed up. Brush a little water to prevent it from cracking.
6. Remove and apply ghee.
7. Serve hot.