Nellikai Oorugai (Gooseberry Pickle) is a popular pickle variety across South India, especially during the hot summer season. They are best served with curd rice.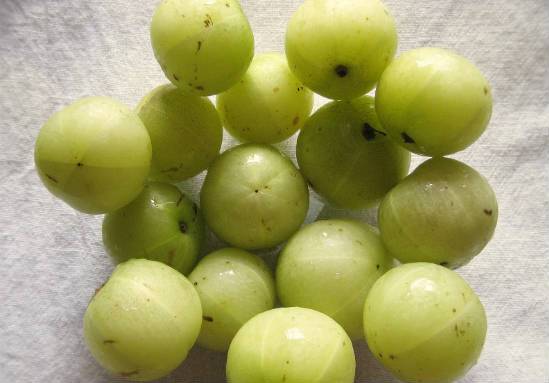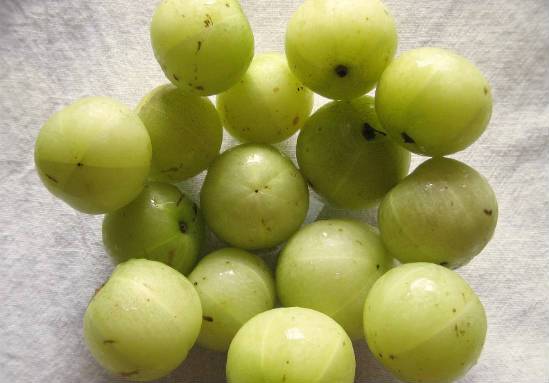 Ingredients:
Big Gooseberries (Nellikai) – 4 cups
Salt – 1 cup
Chilli Powder – 1 cup
Oil – 1/4 cup
Mustard Seeds – 1/2 tsp
Lemon – 6
Turmeric Powder – 1/2 tsp
Dry roast and powder:
Fenugreek – 1/2 tsp
Cumin Seeds – 1/2 tsp
Method:
1. Steam cook the gooseberries in pressure cooker till one whistle.
2. Allow it to cool. Remove  inner seed and separate into flakes.
3. Mix with salt, turmeric, chilli powder and lemon juice.
4. Heat oil, add mustard seeds and when it splitters remove from fire.
5. Cool down to room temperature and mix with pickle, along with powdered spices.