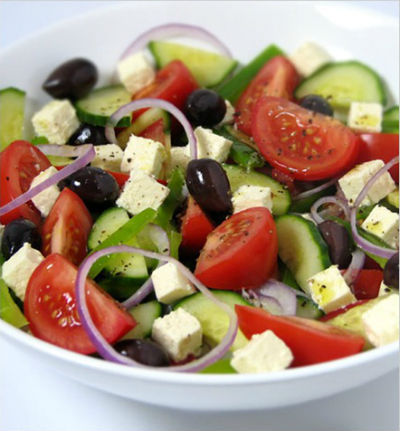 Ingredients:
Tomatoes – 5, chopped into thick slices
Cucumber – 1, cut into chunks
Red Onion – 1, thinly sliced
Kalamata Olives – 24, small
Greek Feta Cheese – 200 gms, cubed
Thyme Leaves – 1/2 cup, chopped
Oregano – 1 sprig
Extra-Virgin Olive Oil
Sea Salt
Method:
Arrange the tomato, cucumber and onion on a serving platter.
Scatter the olives over and add the cheese.
Scatter the thyme and oregano over the salad.
Drizzle olive oil on top.
Season with salt.
Serve.