One of the younger generations of classics, this became popular during the cocktail revival of the 1980s and has reminded so ever since.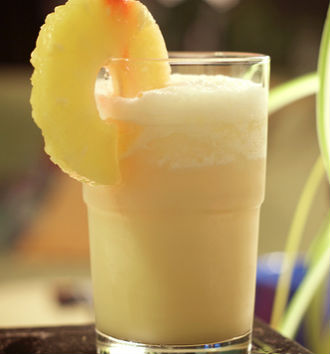 Ingredients:
4-6 cracked ice cubes
2 measures white rum
1 measure dark rum
3 measures coconut cream
Pineapple wedges, to decorate
Method:
Whizz the crushed ice in a blender with the white rum, dark rum, pineapple juice and coconut cream until smooth.
Pour, without straining, into a tall chilled glass and dress with pineapple wedges.