This delicious and easy to make chutney with sour mangoes is a perfect accompaniment to curd rice or can also be in a variety of dishes.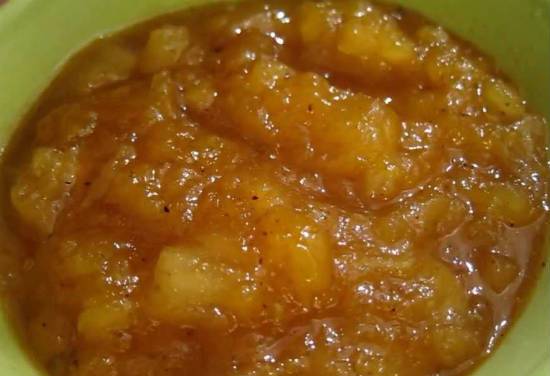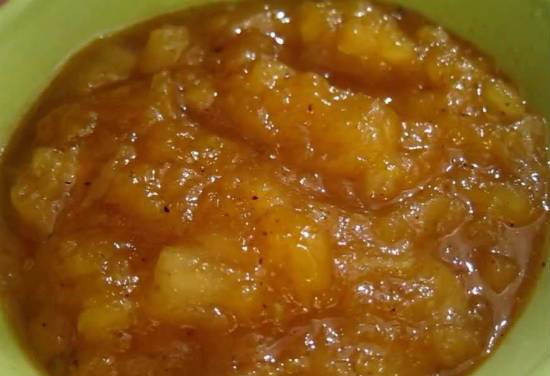 Ingredients:
Sour Mangoes – 2
Coconut – 1
Urad Dal – 1 tblsp
Dry Red Chillies – 3 to 4
Green Chillies – 3 to 4
Mustard Seeds-  1 tsp
Salt as per taste
Method:
1. Peel and chop the mangoes into small pieces.
2. Discard the inner seed.
3. Heat little oil in a pan over medium flame.
4. Fry the mustard seeds, urad dal, dry red chillies and green chillies for 30 to 45 seconds.
5. Add the mangoes, grated coconut and enough salt.
6. Stir well for a minute or two.
7. Remove from flame and cool.
8. Grind together with little water to a coarse chutney consistency.
9. Serve as desired.
image via youtube