These Mini Chicken Burgers are a great snack for any occasion. Especially during parties or any festivities, they make for a perfect finger-licking food or even a light meal. And kids will love them.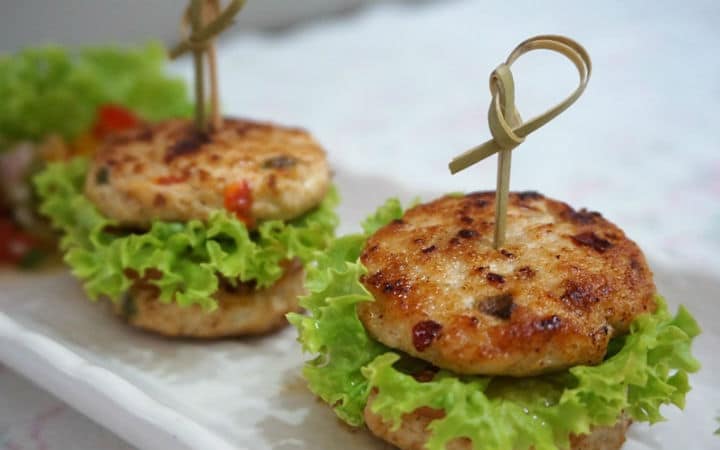 Ingredients:
Chicken Breasts – 2, boneless and skinless
Onion – 1, medium, finely chopped
Tomato Ketchup – 2 tblsp
Breadcrumbs – 1/4 cup
Salt as per taste
Black Pepper Powder as per taste
Oil as required
Mini Burger Buns – 4 to 5 (optional)
Method:
Cut the chicken in small pieces.
In a large bowl, combine the chicken pieces and onions.
Add the ketchup, salt, black pepper powder and 1 tblsp of breadcrumbs.
Mix well and shape the mixture into 10 to 12 small burgers.
Heat oil in a frying pan.
Coat the burgers with the remaining breadcrumbs.
Fry them in the hot oil for 2 to 3 minutes on each side.
Cut the burger buns into equal halves.
Place the burgers on one half of the buns and add toppings of choice.
Serve.