Inji Legiyam is a popular recipe during Diwali. Also known as Deepavali Marunthu, it is also prepared for new mothers and is served for indigestion problems and body pain. Ginger has lots of medicinal values and is known to relieve cold, cough and constipation.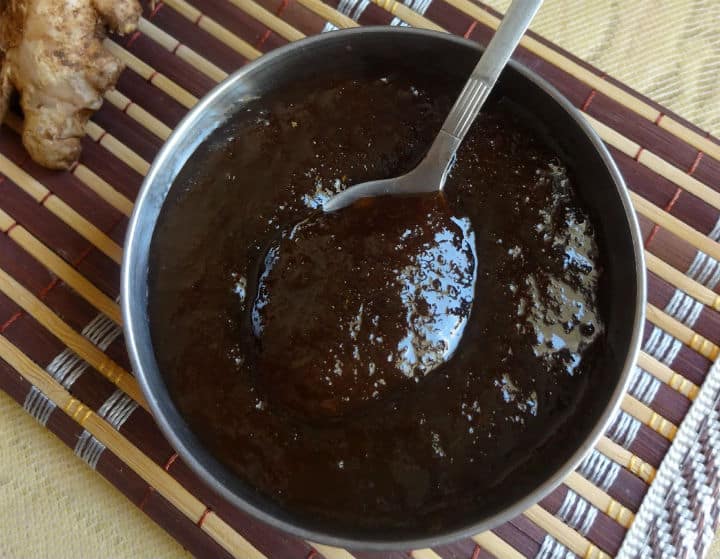 Ingredients:
Fresh Ginger – 1/4 kg
Coriander Powder – 1 tblsp
Cumin Powder – 1 tblsp
Pepper Powder – 1/4 tblsp
Palm Jaggery (Karupati Vellam) – 1/4 kg
Ghee – As Required
Method:
Heat a pan under medium flame.
Dry roast the raw ingredients (fenugreek seeds, cumin seeds, pepper) separately and powder them.
Peel the outer skin of ginger, and wash them thoroughly.
Grind them to a fine paste.
Heat a heavy bottomed pan under medium flame.
Add all the ingredients together and  keep mixing it well.
When it gets thick, add ghee and mix it.
Cook for a while and remove from flame.
Store it in an airtight container.