Musk Melon (Cantaloupe or Kharbuj) Juice is a refreshing and delicious juice especially during summertime when the temperature soars high. Muskmelon has lots of health benefits and is rich in vital nutrients like Vitamin C, calcium etc.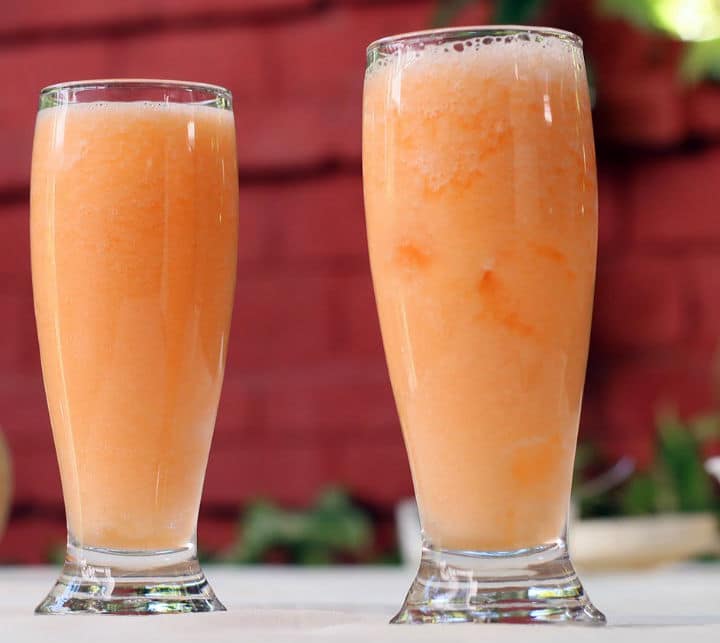 Ingredients:
Musk Melon Pieces – 1 cup
Sugar – 5 tsp
Ice Cubes – 3
Method:
Peel the outer skin and scoop out the seeds of the melon.
Dice them into cubes.
Add the sugar, musk melon cubes and blend them in a mixer.
Blend them until very smooth and add the ice cubes.
Serve in a tall glass.