A popular and one of the easiest fish recipes from the coastal regions of India, the Tawa Masala Pomfret is a great appetizer to any meal. Pomfret fillets are marinated in spices and cooked on a tawa. Serve with mint chutney and onion salad.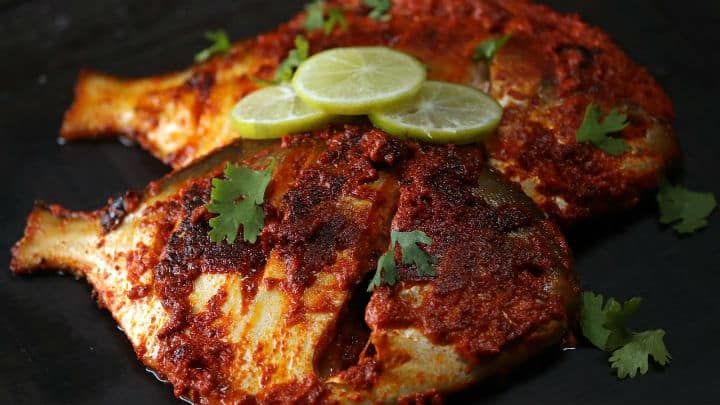 Ingredients:
Pomfret Fillets – 4, medium
Juice of 2 Lemons
Red Chilli Powder – 1/2 tblsp
Turmeric Powder – 1/2 tblsp
Garam Masala Powder – 1 tblsp
Salt as per taste
Oil for cooking
Method:
Combine the lemon juice, spices and salt in a bowl.
Add the pomfret fillets and coat evenly.
Heat little oil in a nonstick tawa over medium flame.
Sear the marinated fillets on both sides and cook for 5 minutes.
Remove and serve with onion salad and mint chutney.
image via youtube