Lassi is a popular and traditional Punjabi drink made across the country and in numerous variations. It is a delicious summertime drink that keeps your body cool.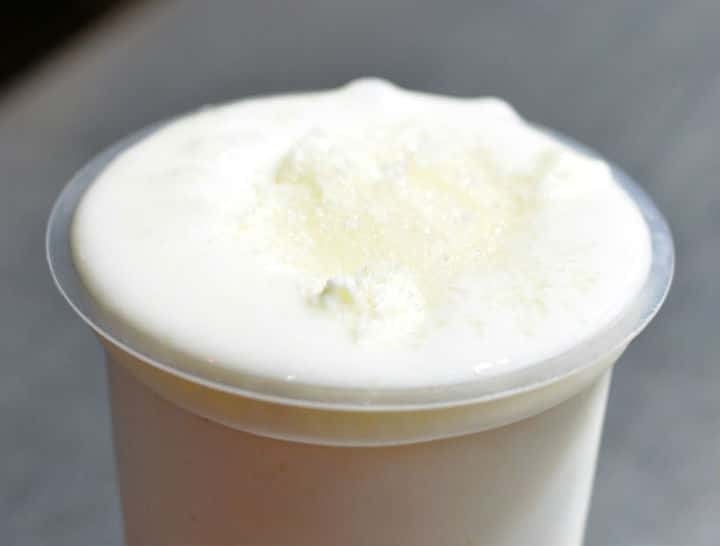 Ingredients:
Milk – 250 ml
Curd – 250 ml
Ice Cubes – 10
Sugar to Taste
Paneer (Rose Water) – 1 tblsp
Method:
Boil the milk till a thick layer of skin is formed.
Remove the milk skin and keep it aside.
Add the milk skin, curd, sugar, ice cubes and the boiled milk to a mixer and blend until foam is formed.
Transfer this lassi to a serving glass and add the paneer (rose water).
Tasty Bombay lassi is ready is serve.