Prawns marinated, seasoned in spices and deep fried until golden brown. An ideal starter or a snack for any occasion.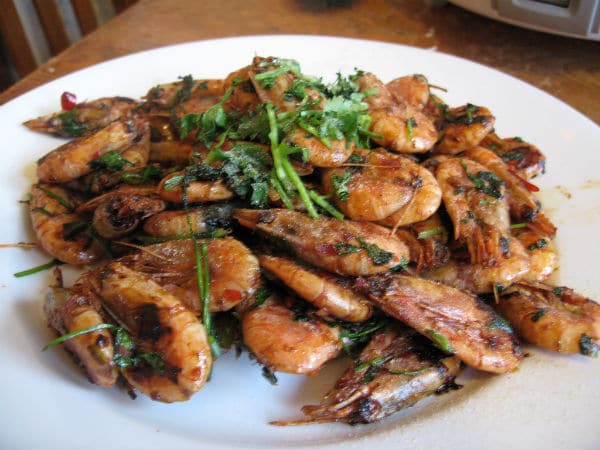 Ingredients:
Prawns – 500 gms, medium size, shelled and deveined
Ginger Garlic Paste – 1/2 tblsp
Green Chillies – 10-12, finely chopped
Fresh Coriander Leaves – 1/4 cup
Red Chilli Powder – 1/2 tsp
Cornflour – 1/2 tblsp
Maida (Plain Flour) – 1/2 tblsp
Lemon Juice – 1 tblsp
Oil for frying
Salt to taste
Method:
1. Take the prawns in a vessel.
2. Mix ginger garlic paste, chilli powder, cornflour, maida, coriander leaves, green chillies, lemon juice and salt with the prawns.
3. Keep aside for 1 1/2 hour for marination.
4. Heat oil in a kadai.
5. Deep fry the prawns, two to three pieces at a time, until they attain a golden brown colour.
6. Serve hot with mint chutney or tomato sauce.
image via