Salads are a great way to increase your daily fruit and vegetable consumption. There are so many salad recipes around, that you will be spoilt for choice. This is a very simple and easy to salad with guavas, apples and carrots.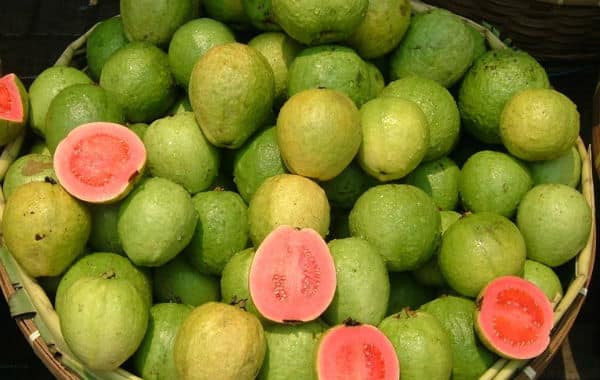 Ingredients:
Guavas – 2
Carrots – 2
Apple – 2
Olive Oil – 2 tblsp
Honey – 2 tblsp
Orange Juice – 2 tblsp
Black Pepper Powder – 2 tsp
Salt as per taste
Method:
1. Wash the guavas, apples and carrots.
2. Slice them all finely and keep them in a bowl.
3. Mix all the other ingredients in a big bowl.
4. Add the sliced guava, apples and carrots.
5. Combine them well and serve at once.