Paneer Vadai (or Paneer Vada) is a simple, easy to make and tasty snack for any occasion.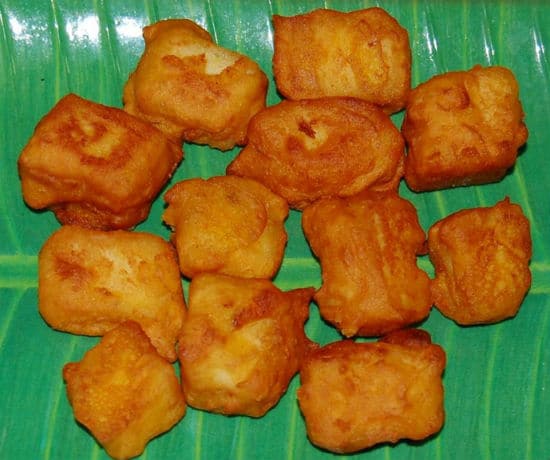 Ingredients:
Paneer – 1 cup, grated
Mushrooms – 1 cup, finely chopped
Green Chillies – 4 to 5, finely chopped
Gram Flour – 1 1/4 tblsp
Rice Flour – 1 1/4 tblsp
Curry Leaves – handful
Saunf – 2 tsp
Salt as per taste
Method:
1. Combine the paneer, mushrooms, curry leaves, green chillies, saunf, rice flour, gram flour and salt.
2. Add little water and mix well. The mixture should be coarse and not watery.
3. Make small balls of the mixture and flatten them lightly on the palm of your hand.
4. Heat oil in a deep frying pan over medium flame.
5. Fry the prepared vadais until golden brown.
6. Remove and drain excess oil.
7. Serve with chutney of choice.