"How would you fancy a cocktail date?" This was how I was invited by my partner.
"What? A cocktail party, you say?" I clarified.
"No, a cocktail tasting and review."
I have done a few reviews in the short span that I have been reviewing stuff. But a cocktail tasting and review? This was a first! I jumped at the idea!!
In my eagerness, I arrived at the venue – The Intercontinental Resorts (part of the Intercontinental Hotel Group – IHG), Mahabalipuram, very early, which turned out to be a good thing, as it gave me ample time to admire the interiors, design and a pool party which, on inquiry, turned out to be a "wedding" pool party!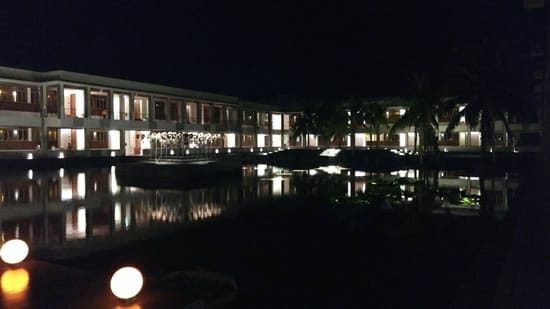 After a long wait, during which I was floored by the well-stocked bar at The Gatsby Lounge, the much anticipated event began.  The resort had launched and added 7 new cocktails to their repertoire. They were the Worldly Classics Collection – Martini, Negroni, Daiquiri, Old Fashioned, Margarita, Calpirinha and Easter Breeze. Here are my views of the ones I tasted.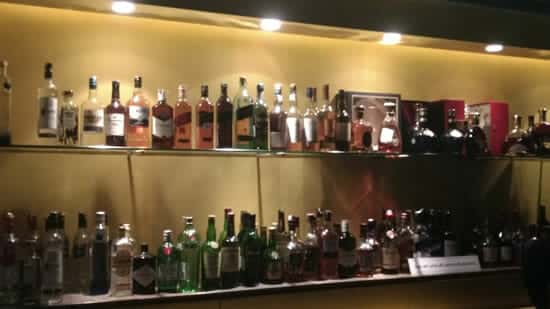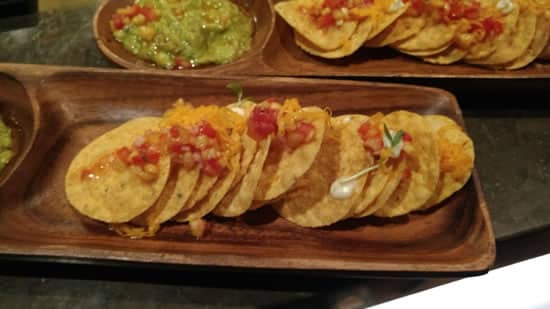 "A Martini; Stirred, not shaken." – Triggers your memory? Yes, absolutely, the drink made famous by James Bond! A crisp and dry drink for the evening, with a hint of salt.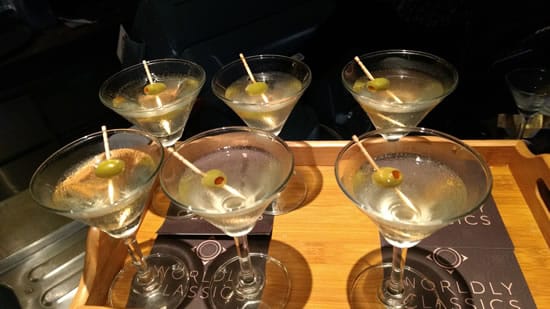 Negroni – This dark drink, was my first favourite. Made from gin, it had a good balance of bitter and sweet lingering at the end. I might go for another one!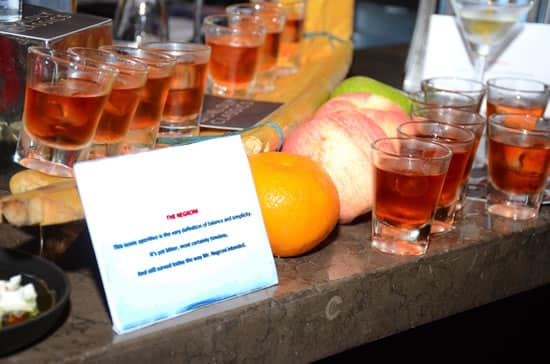 Daiquiri: A drink fashioned in the hot and humid lands of South America to quench thirst, I found this drink too sweet for my liking. It's made from White Rum, lime juice and Gomme Syrup.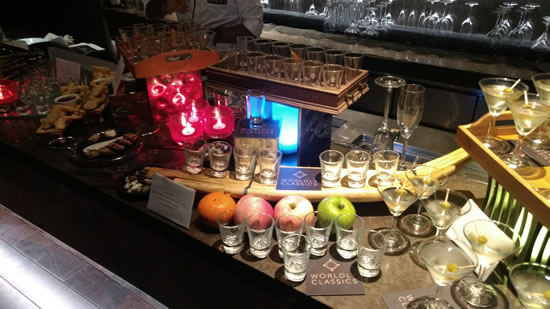 Old Fashioned: The best among the lot! This Whiskey based cocktail was a blend of citrus and bitters. I was glowing inside with warmth and something comforting, with just a couple of sips! I did go back for a second and larger serve. The very attentive manager and bartender was more than happy to oblige.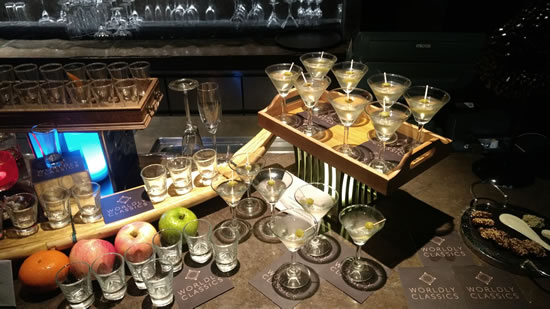 Next on the agenda was dinner. Dinner was at the resort's Chinese restaurant Tao of Peng. The interiors and ambience were great! Just what you would expect to rewind after a long day! The treats were not over yet – the chefs were waiting to give us a live demo of their select dim sum! It was an awesome experience and treat to the eye to see all fresh food, colours and flavours come together with such delicacy and reverence. Nothing short of pure pleasure tasting fresh ingredients like water cress, edible flowers and feeling the crunch in the mouth.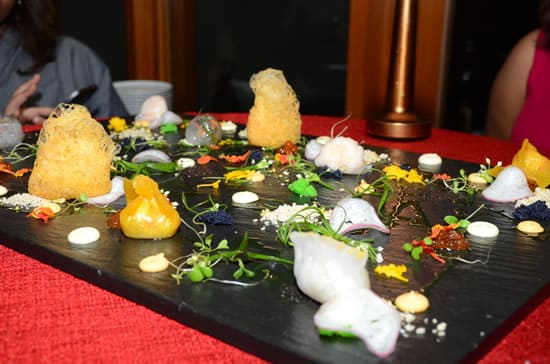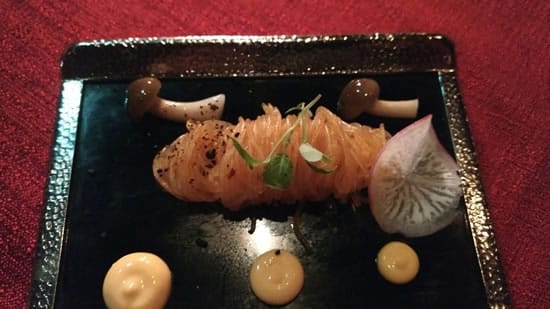 The actual dinner was no hurried affair. Full of talk and gentlemanly chivalry, it was an excellent spread. This was authentic Chinese! What I loved and retained best is the Lotus Root – ah, so crisp, crunchy and superb balance of saltiness, tarty and honeyed flavour; and the Drunken Chicken – tender chunks of meat, superbly cooked to incorporate just the right balance of flavours.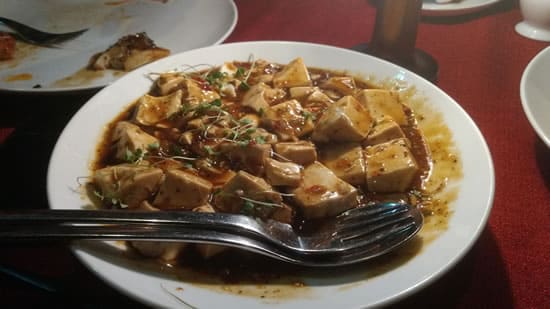 Among the main course, the Wok tossed Hakka Noodles was simplicity at its best! We wound this up with some dessert – a Green Tea Pannacota. My sweet tooth, just couldn't resist a bite of this gorgeous pannacota and Orange Sorbet on the Chocolate crumbles. Parfait! Outstanding! What a marvellous way to wrap up evening and this fine dining experience!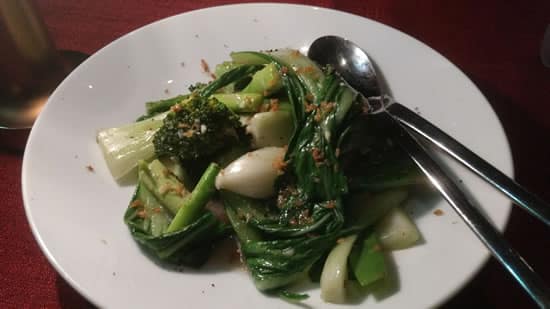 My overall experience:  
Ambience:





Food:





Hospitality:





Luxury: 





About IHG Group and World Classic Collection:
For 70 years, InterContinental® Hotels & Resorts has pioneered luxury travel across the globe, in keeping with that tradition the iconic hotels and resorts brand has launched the InterContinental Worldly Classics, a carefully crafted selection of classic and non-alcoholic cocktails. The selection would serve guests a truly luxurious bar experience, wherever they are in the world.
InterContinental Hotels & Resorts cater to seasoned travellers who enjoy luxury and the exhilaration of fascinating places. The bars and lounges at InterContinental serve as a gateway to a distinctive style and culinary spirit, and have been a backdrop for some of the iconic and most celebrated moments in time. In India, guests can enjoy the InterContinental Worldly Classics at InterContinental® Chennai Mahabalipuram Resort and InterContinental® Marine Drive – Mumbai.
For more information on InterContinental Hotels & Resorts, visit the website